Support our work
One of the easiest ways to support our work is to Become a Member. As a member of ACINY, you will receive the following benefits: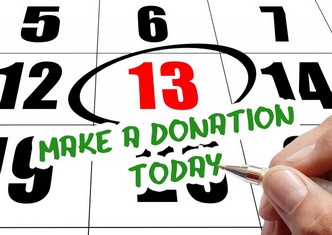 Invitations to attend many fun and exciting ACINY-sponsored events

Rewarding volunteer opportunities

A connection with others who share a similar passion for the Italian culture

And best of all, the satisfaction of being part of an organization whose mission is to keep the Italian culture alive through events all year round.
Become a part of our growing organization by filling out a Membership Application. You will meet other members who share the same desire to celebrate and learn more about the Italian culture.
Donations to ACINY can be made by:
Check or Money order payable to Associazione Culturale Italiana Di NY

Gifts of stock or securities
Where Your Donation Goes

At ACINY, we are proud of how we utilize our funds!

At ACINY, we value every dollar that is contributed for the purpose of preserving your Italian culture and allowing you to enjoy the camaraderie of fellow Italian-Americans. Whether a donation comes from an individual, a corporate partner or a foundation, it is our goal to see that the highest percentage possible is used to fund our important and innovative programs.

This means that you can be sure to get the most benefit from every dollar you donate to the ACINY. Because of the generosity of our supporters, the ACINY has been able to host Italian concerts, comedy shows, italian classes and more.
As our bylaws state, "The corporation shall organize to promote unity in our multi-cultural society, strive to inculcate and perpetuate the highest ideal of Americanism and enhance and advance Italian heritage and culture through the coordination sponsorship and financial support of public activities, such as speaking forums, informational services, concerts and exhibitions that are designed to unite and encourage greater participation and advance the welfare of the ltalian-American Community."



ACINY is a non-profit 501(c)(3). Donations are tax deductible to the fullest extent of the law. You may wish to consult your accountant or tax advisor.