L'Associazione Culturale Italiana Di New York is a not-for-profit organization for those who appreciate Italian culture and as such welcomes members from every nationality, race and religion.
We invite anyone interested in things Italian to join us. We like to share with each other the positive influences Italian-American culture has had upon the development of our society.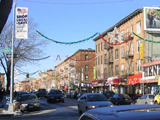 ACINY is located in the heart of Queens on Fresh Pond Road in Ridgewood, Queens. Our street address is 66-33 Fresh Pond Road. We are surrounded by Italian delicatessens, fruit markets, restaurants and residents. We are just a train ride away from Manhattan.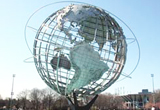 Queens Chamber of Commerce has a variety of maps as well as information about other Queens attractions and historic landmarks. Also, please check out the

Greater Ridgewood Historical Society

for historic tours and interesting history about some of Ridgewood's oldest residents.