Welcome To ACINY

---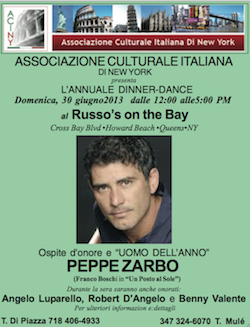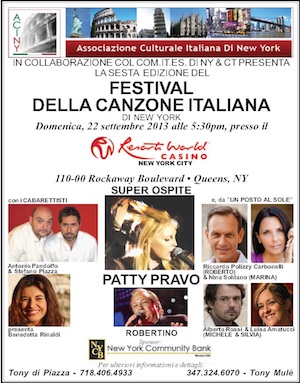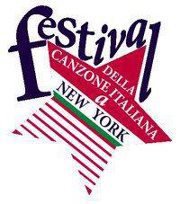 ll Festival 2012 si é svolto il 16 settembre nel bellisimo teatro

CHRIST THE KING CENTER

di New York.

Grandissimo Successo!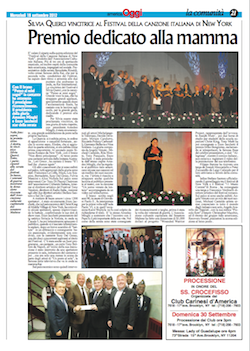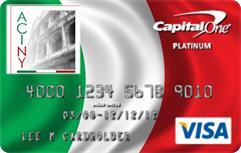 Ongoing - Apply For ACINY Credit Card

Show your support for ACINY with every purchase you make! Learn more today!
Snapshot of upcoming events:
L'Associazione Culturale Italiana Di New York is a non-profit organization for those who appreciate Italian culture and as such welcomes members from every nationality, race and religion. We invite anyone interested in things Italian to join us.
The purpose for which this organization was formed is as follows:

The corporation shall organize to promote unity in our multi-cultural society, strive to inculcate and perpetuate the highest ideal of Americanism and enhance and advance Italian heritage and culture through the coordination, sponsorship and financial support of public activites, such as speaking forums, informational services, concerts and exhibitions that are designed to unite and encourage greater participation and advance the welfare of the Italian-American community.